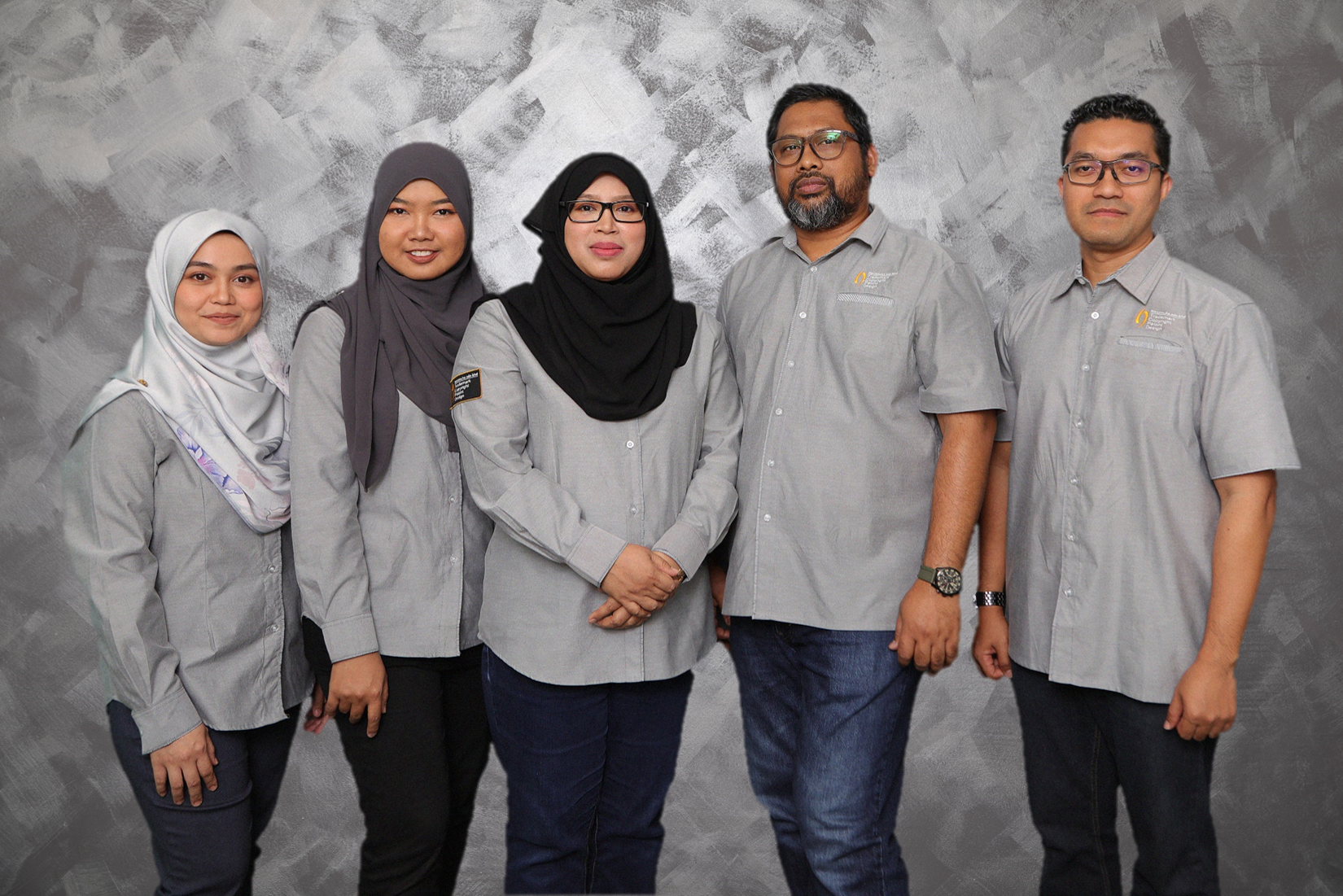 OVERVIEW
Norunnuha Sdn Bhd is a fully owned Bumiputera company which was incorporated on 7th April 2010. The company was the brainchild of its founder Norunnuha Datuk Hj Nawawi, a registered patent, trademark and industrial design agent.

We have a strong initiative to be a key player in the intellectual property arena in Malaysia and globally. We provide services covering all intellectual property aspect such as drafting of the patent specification, filing, assisting the entrepreneur in registering their trademarks and provide Intellectual Property Right's Consultation.
We also strive to be a leader in the intellectual property profession by building a high-performance team of diverse individuals to create a positive experience for our clients. We also encourage and support recruiting, retaining and advancing women as IP executive and IP support at Norunnuha Sdn Bhd.

Norunnuha Sdn Bhd going green initiative contributed to the awareness of employees and clients to continuously improve and protect the environment through practical and meaningful implementation method. We aim for greener services, adopting the paperless approach where possible.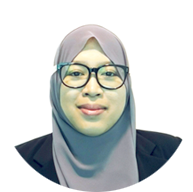 NORUNNUHA DATUK HJ. NAWAWI
Managing Director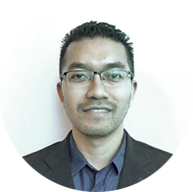 RAJA MUHAZAM FARID RAJA MUKHTAR
Consultant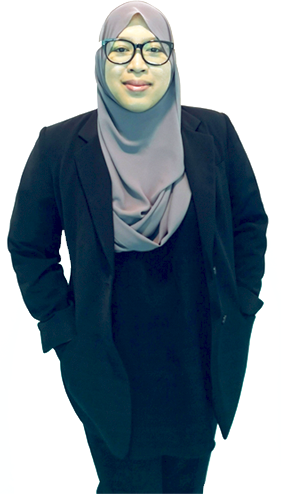 NORUNNUHA DATUK HJ. NAWAWI
Pn. Norunnuha Datuk Hj Nawawi is the Managing Director of Norunnuha Sdn Bhd (NSB). She is a registered Patent (PA2006/59), Trademark (4216), Industrial Design Agent (ERP07/0004), Plant Variety Agent of Malaysia and a Certified IP Valuer (WTI-MYIPO). Her experience extends across all aspect of intellectual property practice, from registration, prosecution, IP training and IP advisory.
Pn. Norunnuha graduated from University Putra Malaysia, where she was conferred a B.Sc Biotechnology (Hons). She was then an academician specialising in Biochemistry, she then further her studies in National University of Malaysia (UKM) and was conferred Masters of Intellectual Property.
She regularly give lecture for Biotechnology Management Course (STBP6254) under Faculty of Science and Technology (FST),UKM covering the aspect of intellectual property, patent information, patent drafting and drafting biotechnology specification; and an invited lecturer for Intellectual Property and Information Technology (UUUK5282) for Executive Program Masters of Intellectual Property, Faculty of Law, UKM.
She is an alumni for SOUTH EAST ASEAN DRAFTING COURSE (SEAD) 2008. SEAD was jointly organised by European Patent Office (EPO) and Federation Internationale des Conseils en Propriete Industrielle (FICPI).
She is an Honorary Secretary of Malaysian Intellectual Property Association (MIPA) 2018-2020, and members of Genetic Society of Malaysia.
Appointed as IP Advisor for Siti Khadijah Holdings, FAREEDA Group of Companies. She was also appointed by MAGIC as a fellow for Social Enterprise The Batik Boutique where she assist in governance and building IP portfolio. A social enterprise that helps empower artisan and also seamstresses.
Education
Undergraduate
Year : 1995 - 1999
B.Sc. Biotechnology
Universiti Putra Malaysia (UPM)
Postgraduate
Year : 2004 - 2006
Masters of Intellectual Property
Universiti Kebangsaan Malaysia (UKM)
Professional Qualifications
Patent Agent, Trade mark Agent, Industrial Design Agent, Plant variety Agent, Certified Intellectual Property Valuer (MYIPO).
Certificates
2017 - IVAS-IVSC Business Valuation Conference 2017 (SG)
2014 - IP Valuation Certificate (WTI-MYIPO)
2011 - WIPO Summer School (Korea)
2010 - IP and Biotechnology (WIPO Distance Learning)
2008 - South East Asia Drafting Course (SEAD)
2006 - Professional Malaysian Patent Agent Examination
Achievements
Scholarship Recipient Biotech Corporation Malaysia
SEAD COURSE 2008
Scholarship Recipient EPU, The Prime Minister Office
MIPUKM 2004 - 2006
Activities and Presentation
Invited Lecturer
Ongoing (1st / 2nd Semester) - Universiti Kebangsaan Malaysia (UKM) Post - Graduate program.
Subjects : SPBT6254 - Biotechnology Management &
UUUK5282 - IP and Information Technology
Expert Witness for Ongoing Patent 705 Case.
Press Conference Speaker for Siti Khadijah
07/06/2018 Press Conference (Flora Terrace at Hampshire Place)
Press Conference Speaker for FAREEDA
11 April 2016 Press Conference (JW Marriot, Putrajaya) and 10/04/2014 PC KPDNKK Putrajaya
Fellow for Social Enterprise "The Batik Boutique"
Appointed by MAGIC September 2016 - March 2017
Appointed IP Valuer-Advisor
JKR IP Valuation Meeting 25 - 27 July
Activities and Presentation
Speaker
MARATEX 2017 - Intelectual Property, Patent & Copyright Track 12 - 13 July 2017
International Plant Breeders Convention IPBC 2016 16 November 2016
Judge
Inclusive Innovation (I2) for East Coast Zone for Yayasan Inovasi Malaysia (YIM) 23 - 24 November 2016
Panelist
Symposium Art - In Conjunction with Shah Alam Biennale 2016 - 05 October 2016
Coach / Technical Evaluator
YIM Malaysian Grass Root Innovation Competition 2016
RAJA MUHAZAM FARID RAJA MUKHTAR
Patent, Trademark, Industrial Design, PVP Agent
Raja Muhazam Farid graduated from UKM where he was conferred Masters of Intellectual Property, 2010 and B.Sc. Physic (Hons) National University of Malaysia, 2007. Raja Muhazam Farid also passed the Patent Agent Examination 2009. He is alumni for South East Asean Drafting Course (SEAD), Bangkok (2009), and also alumni for the Association for Overseas Technical Cooperation and Sustainable Partnerships (AOTS), JPO-IPR Training Course for Patent Expert in 2014 and had undergone one (1) month training stint at international IP Firm in Shenzhen, China in 2013.
He actively assists as tutor for workshop and training held by the Universities and MTDC, he also involves in intellectual property advisory for university and small medium industries such as Foresight Industries, Infinity Minds Sdn. Bhd., Pragbotix Sdn. Bhd. His role at Norunnuha Sdn Bhd is mainly advisory, monitoring drafting works of his subordinates while handling important cases.
He represented Norunnuha Sdn.Bhd. for several workshop and trainings such as for JKR, Matarex 2016, Jabatan Penjara and IP Workshop for universities. He was also invited to give lecture on his work experience in Intellectual Property field to students. He recently has embarked on a new professional skill, which is inventive problem solving, where he is now a Certified TRIZ Level 3 Practitioner.
The other side of him, he was actively involved in hafazan Al-Quran, he was the First runner-up Majlis Hafazan Quran Peringkat Negeri Sembilan 1- 30 Juz Category, he had also participated in Singapore Technology Endowment Program (STEP) Sunburst Youth Camp in Singapore; Internationally, he represented Malaysia in International Hifzul Quran Competition in Tunisia in May 2005; next he represented Malaysia in 2006 in International Hifzul Quran Competition at Kingdom of Saudi Arabia; he had undergone industrial training at MINT in 2007.
He is also an active member of Malaysian Intellectual Property Association (MIPA).
Education
Undergraduate
Year : 2002
B.Sc. (Physics) (Honours)
National University of Malaysia.
Postgraduate
Year : 2008
Master of Intellectual Property (MIP)
National University of Malaysia.
Professional Qualifications
Malaysia Patent Agent 2009
Certified TRIZ Trainer (Level 3)
Professional Membership
Malaysian Intellectual Property Association (MIPA)
– Ordinary member
Seminar Attended
FICPI Korea Symposium
Asian Legal Business (ALB) Singapore IP Conference
Global Intellectual Property (IP) Valuation Conference
CLJ Events: Monetizing Intellectual Property (IP)
MIPA Plant Variety Protection (PVP) Course for Agents
International Trademark Association (INTA) Annual Meeting 2014 - Hong Kong
Training Participated
Technical
South East Asia Patent Drafting (SEAD) Course by FICPI
JPO/IPR Training Course for Patent Experts, Tokyo, Japan
Activities and Presentation
Speaker
Copyright Protection Awareness Seminar for JKR
IP Commercialisation Seminar for JKR
IP awareness seminar in Politeknik Nilai.
IP seminar in conjunction with UTeM Technology Expo 2013 (UTeMEX 2013)
IP awareness workshop for Prison Department of Malaysia officers.
Trainer
Patent Drafting Course for MARA lecturers and teachers
IP awareness program of Kolej Komuniti Sabak Bernam.
IP awareness workshop for MTDC grant recipients.
Patent-drafting trainees on patent drafting (internal).
Judge
Cabaran Inovasi Inklusif, Yayasan Inovasi Malaysia
Consultant
IP Clinic in conjunction with MARDI IP Awareness Week.
TEAM MEMBERS
Our professionals provide a level of expertise that can only be achieved by a firm devoted exclusively to intellectual property practice.
Our patent engineers hold graduate or post-graduate degrees in the sciences, engineering, law and finance, covering a comprehensive spectrum of disciplines.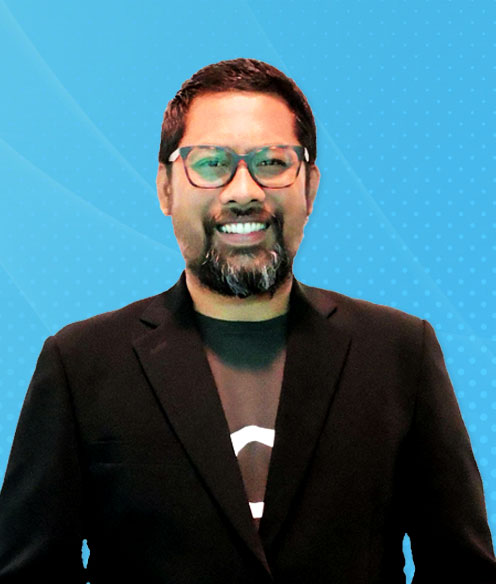 Ismail Jaafar
Director (HR, Finance and Management)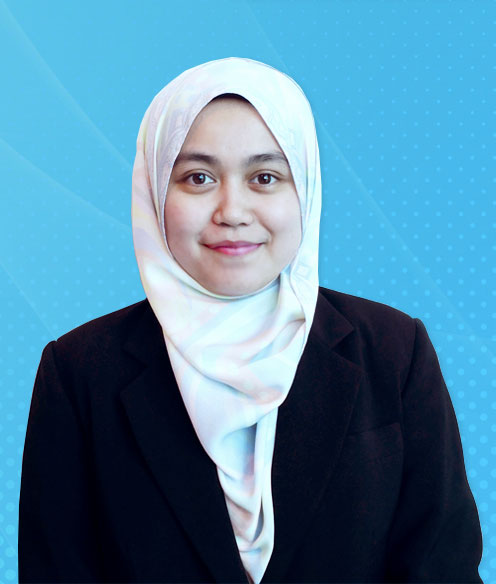 Nadhirah Aminah Azizan
M.Sc. Biotechnology (UTM)
B.Sc Resource Biotechnology (Hons), UNIMAS
Patent Executive
Specialized drafting field : Biotechnology,
Biochemistry, Medical, Nutraceutical and
Pharmaceutical Composition.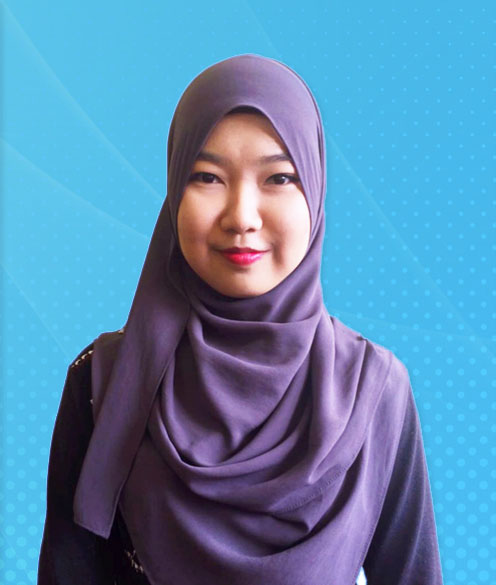 Nurulain Aisyah Zorkefle
B. Sc Intelligent System Engineering (Hons), UiTM
Dip. In Computer Science, UiTM
Management Trainee (IT)


NORUNNUHA SDN BHD
+603-8922 2518
+6012-582 2518
A-27-10, Kompleks Evo, Menara A,
Jalan Pusat Bandar 2, Seksyen 9,
43650 Bandar Baru Bangi,
Selangor Darul Ehsan, Malaysia.
View Location


ATTENTION
Please take note that our enquiry form has been removed from our site.
Due to a lot of random messages from unknown recipients that has been received from this section.
Please send your enquiry at email below.
ipit@norunnuha.com
and/or
ipmanage@norunnuha.com

We are sorry for the inconvenience caused.